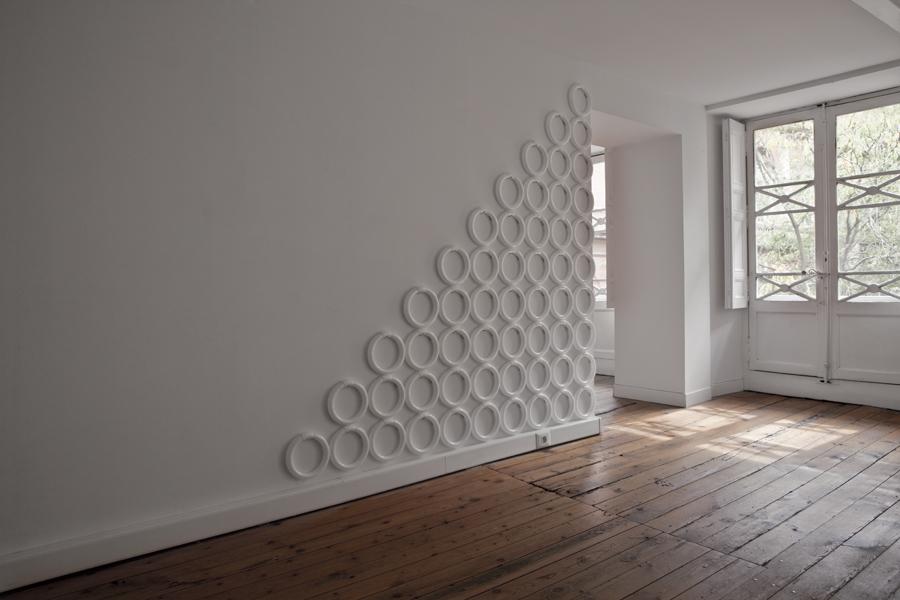 untitled ( for a woman, eva joly ) - i will rather not to exhibition - ekito - toulouse - france / circular fluorescent tubes - nails / 200 x 200 cm
unplugged reiteration of dan flavin's untitled ( to a man george mac govern ), piece dedicated to the democrate candidat who lost the us presidential elections against nixon in 1972.
this exhibition took place a few months before french presidential elections and a few weeks after fukushima catastrophy.
eva joly was the green party's candidate for those elections. she had no chances to win what so ever.